One of the new public art sculptures recently installed along the Okanagan Lake promenade has been taken and another has been vandalized.
It's believed the damage was done Sunday night into Monday morning as city workers discovered the theft and vandalism early June 12.
"The Penticton Public Sculpture Exhibition has been a welcome addition to the waterfront for seven years, so to see one project ripped off and taken, with another being damaged, is extremely disappointing," says Anthony Haddad, the city's general manager of community services. "The artists put a lot of effort into their works and now someone has robbed the public of a chance to enjoy that creativity."
Wish to Fly by Coquitlam artist Serge Mozhnesky was torn off its pedestal and stolen. Damage was done to the huge red spider art - GIGASPIDER by Ron Simmons.
"These creations belong to the artists, with the City of Penticton leasing them for one year to provide a showcase for them, and provide residents and visitors with a different visual element," said Haddad. "Mindless vandalism steals from the artists and all those who enjoy the art. It's frustrating someone felt the need to do this but the program will continue to provide a stage for public art."
The RCMP have opened a file on the vandalism and anyone with information is asked to contact them.
In May 2021, someone stole the key off the Raven's Key sculpture that was part of that year's public sculpture display along the Okanagan Lake promenade.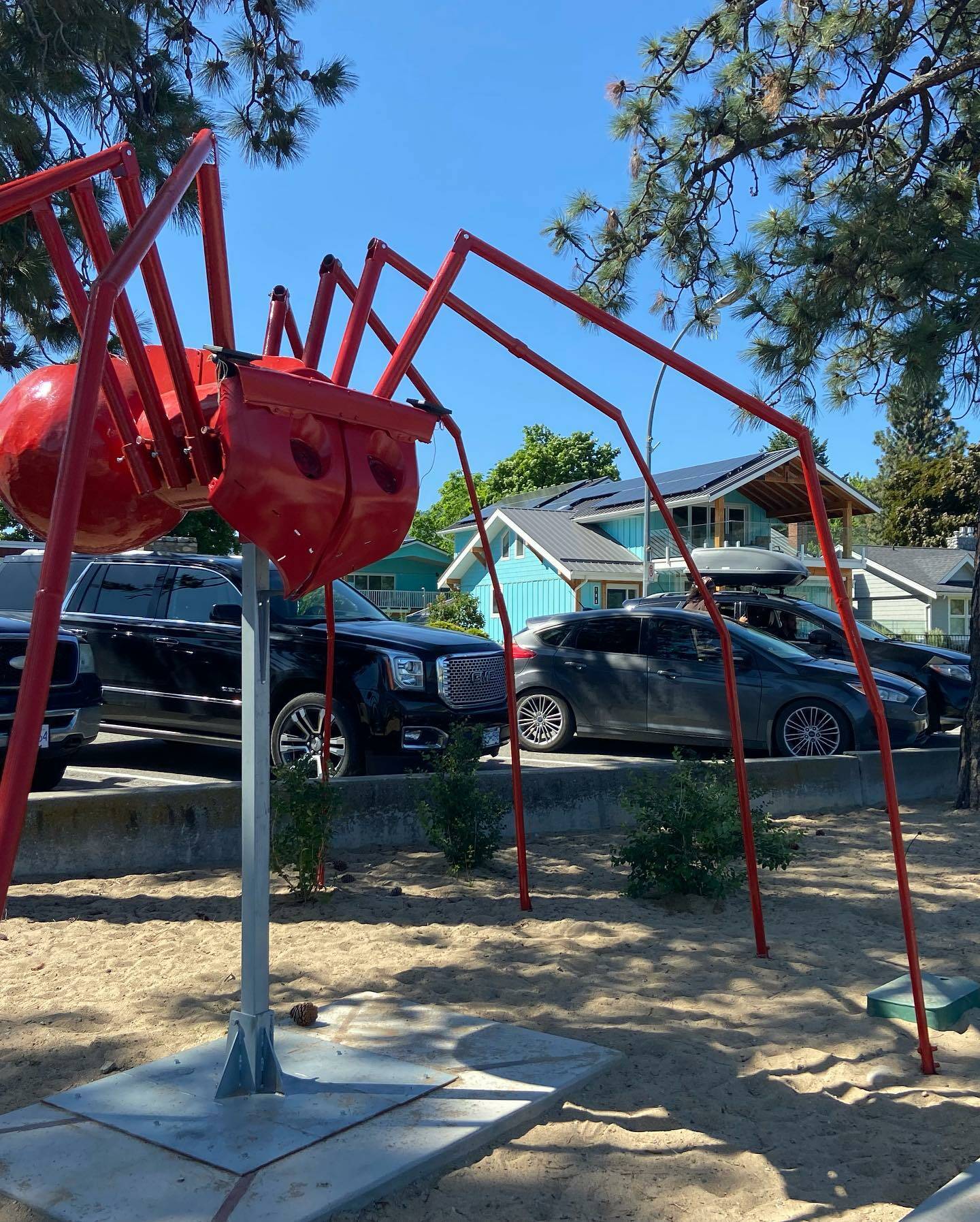 To report a typo, email: editor@pentictonwesternnews.com.
<>
Don't miss a single story and get them delivered directly to your inbox. Sign up today for the Penticton Western News Newsletter.
<>
---
@PentictonNews
newstips@pentictonwesternnews.com
Like us on Facebook and follow us on Twitter.