A missing kayaker was rescued from the Kicking Horse River on June 28.
Golden and District Search and Rescue (GADSAR) responded to a call of a missing kayaker in the lower canyon of the river.
The rescuers responded via a jet boat to assess the patient. A long line was used with the assistance of Alpine Helicopters to retrieve the patient from the area.
The kayaker was then placed into the care of BC Ambulance.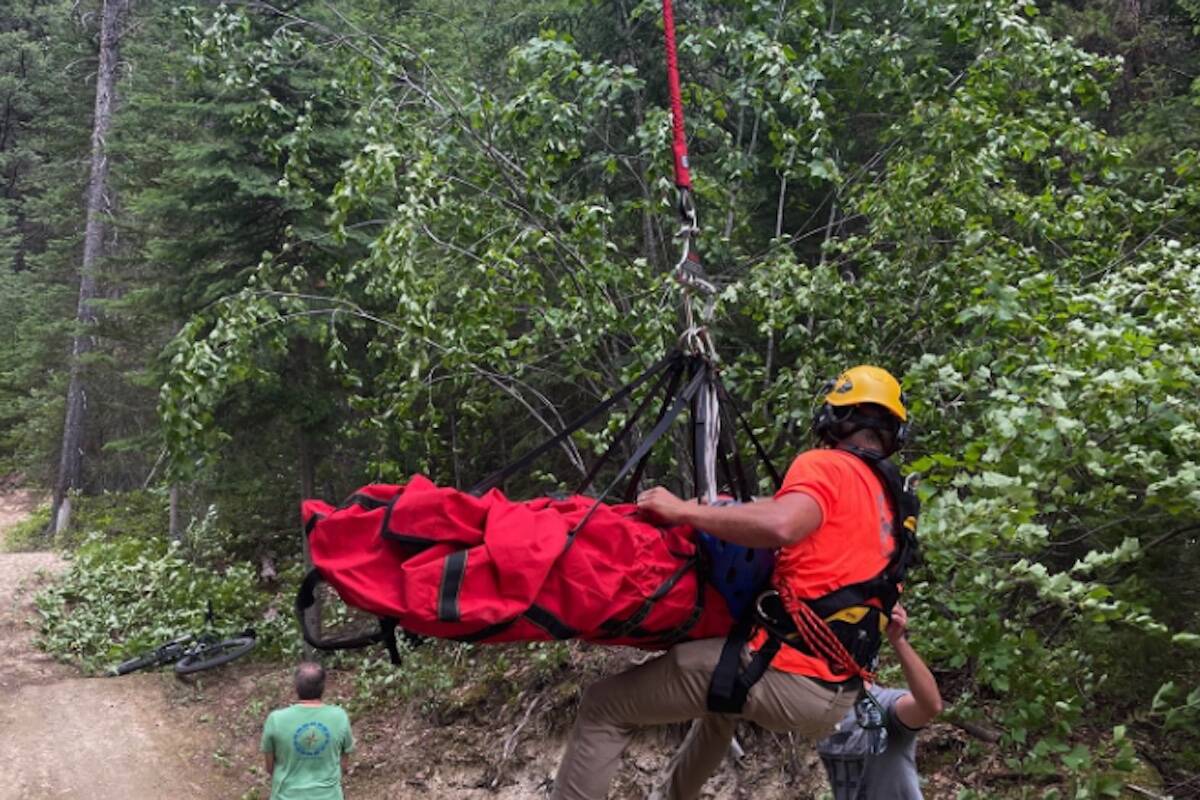 Then on June 29, GADSAR responded to an injured mountain biker on Hymenoptera.
Four rescuers hiked in to assess and package the patient. Another rescuer used a long line alongside Alpine Helicopters to hoist the the patient out of the area and then transferred them to BC Ambulance.