After ten years of consistent hard work, dedication and hill repeats, a Kelowna man finally crossed the San Juan Mountains, on a mission to kiss a peculiar rock in the remote mining town of Silverton, Colorado.
Capital News spoke with Julian Vicente over the phone just three days after completing the Hardrock 100, while the memories are still fresh and raw. With a raspy ragged voice, tired legs and a deep gratitude for his family and friends, he told the story of his journey to and through the San Juan mountains, from his sister's porch in Colorado.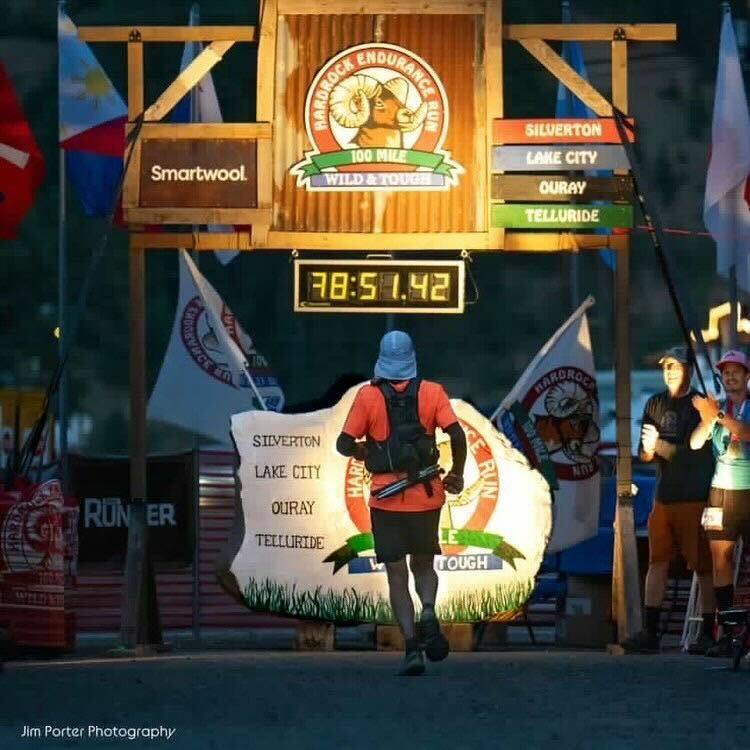 Vicente lost his voice after a combination of dry alpine air, high altitude, dust and 37 hours of consistent, hard work wreaked havoc on his lungs.
"I'm not proud of what I did to my body. I feel like complete garbage."
He is however, proud of the years of hard work that it took to get to this point, and the fact that he was able to finish the arduous and dangerous race.
Between coughs, Vicente explained that he started running in 2006 as a way to spend more time with his then new girlfriend and now wife, Tracy. He admits that initially, he was actually a bit annoyed that she spent so much time training when they could have been hanging out.
After watching her race in the Boston Marathon, he was inspired and became hooked on the sport when she signed him up for a half marathon.
For years after his first race, the pair travelled around North America running road races, meeting people and exploring, before Vicente ventured out onto the trails.
In 2011, Vicente ran his first 100 mile race and from there, a dream was born.
To toe the line at Hardrock, people must complete qualifying races and do community service to gain entry lottery tickets and then hope that their name is pulled in an annual draw. Each year, 146 lucky runners are selected from a pool of more than 2,000 names. The more tickets you have entered, the more chances you have t0 run Hardrock. The intricacies and details of the Hardrock lottery system are listed at hardrock100.com.
Vicente ran his first qualifying race in 2013 and has since run five Hardrock qualifying races and logged hours of volunteer work until his name was finally selected in 2023.
From the date of the lottery in December until the gun went off in July, Vicente did everything he could to prepare for the gruelling race.
With the support of his wife and help from the Okanagan Trail Runners in Kelowna, Vicente spent nearly every day running on local trails at Knox Mountain, Rose Valley, Mission Creek and Cedar Mountain, in addition to massive weekend adventures.
Over the eight month build for the race, Vicente ran approximately 140 loops of a particularly challenging 8.7 km loop at Cedar Mountain that packs a punch with just over 600m of elevation gain. He placed a small stone in a pile at the summit for each loop completed.
"It was an obsession," he admits.
A month before the race, Vicente kissed his wife, two senior dogs, and bed goodbye as he set off for the San Juan Mountains.
He spent the weeks before the race getting acclimatized, bagging peaks and resting while living in his kitted-out travel van.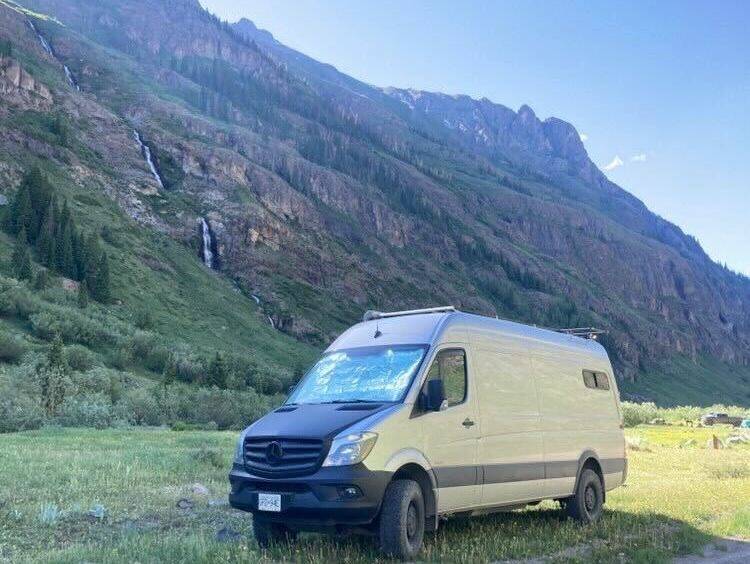 Because he is self-employed, Vicente is able to accommodate travel and training in his work schedule. He is the man behind Shaka packs and designs and sews custom, sustainable bike packing bags that facilitate other people's adventures in the outdoors.
Yet, days before the race, Vicente lost hope of completing his goal.
While pre-running the course, he encountered a particularly frightening and steep section of trail lined with cliffs, mud and snow, that he knew he would be facing in the dark.
"One slip on this course and you're dead." He said that immediately, he wanted to pull out of the race, before it even started.
His logical brain was yelling at him saying, "I'm not doing this race, it's ridiculous."
Thankfully, Vicente did not have to bear the emotional burden of fear or make any decisions alone.
Vicente planned to do everything by himself, without a crew or pacers to help him through the 100mile course.
"I know how to run solo and self-supported," he explained. Ultimately, did not want to inconvenience his loved ones by asking them to travel across the country to help him run a potentially dangerous and demanding race.
Days before the race, friends and family surprised him and started rolling in from across North America.
"A bunch of people just kept showing up."
He was surprised and touched by the way people came together to help him, with one friend catching a last minute flight across the country to pace him, after their own race was cancelled.
After a bit of peer pressure and some positivity, Vicente was convinced to start.
Forty miles into the 100 mile journey, Vicente picked up his first pacer and ran every one of the next 60 miles with a caring friend by his side.
His pacers watched over him while he curled up on the wet ground for two trail naps, guided him over steep, loose and dangerous terrain, reminded him to eat, helped him manage blisters, and ultimately, kept him moving forward.
"Take it from me, you don't want to do this by yourself."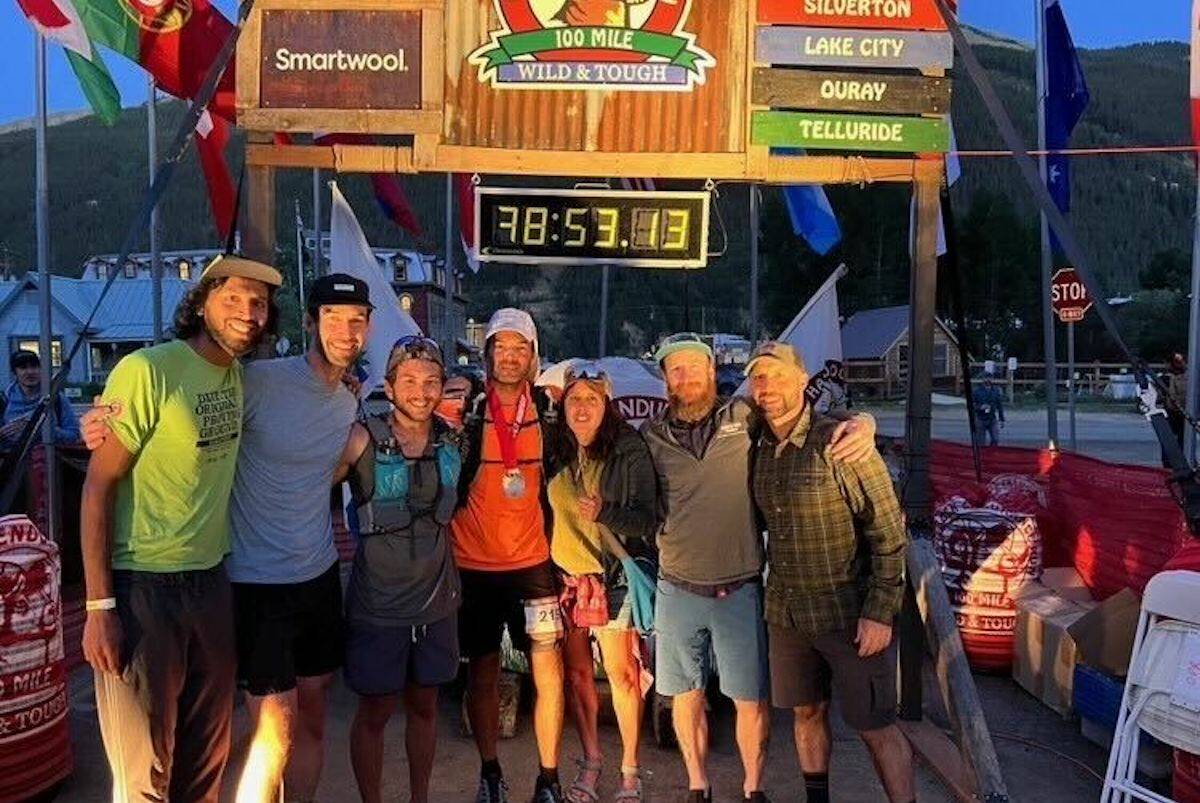 He met other runners out on the trail and shared miles, hard times and peaks with his new friends. He ran with greats like Mike Wardian, other Canadians like Becky Bates (Kimberly, B.C.).
"Don't pay attention to anything but the people and what is around you."
Vicente carried a photo of his wife for when times got tough and let the energy of the other racers tow him to the finish, when he ran out of his own.
His nephew, who was "born into the sport," paced Vicente for the final stretch to the finish line. Since the time he was born, Vicente has sent his nephew souvenirs from his races around the world and said that it was special to share the final moments of the race with someone he loved so deeply.
After crossing the finish line, Vicente knelt down, and like the hundreds of runners who have completed the same journey before him, he kissed the iconic goat that is painted on a rock in Silverton, Colorado.
He has no toenails left and feels raw, but is excited to get back outside with his friends– on a bike for now – when his body feels ready. Until then, he will be eating blueberries and vegan pizza, making bike bags and snuggling his wife and dogs.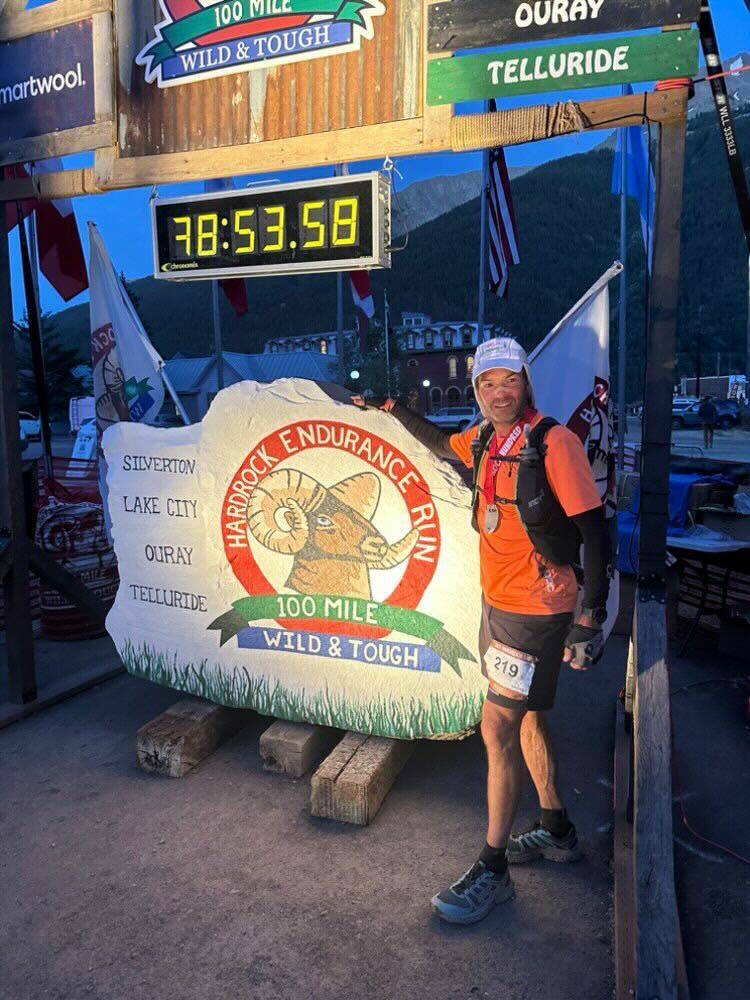 ---
@Rangers_mom
Jacqueline.Gelineau@kelownacapnews.com
Like us on Facebook and follow us on Twitter and subscribe to our daily and subscribe to our daily newsletter.