Interior Health is evacuating senior care facilities impacted by wildfires in the Kelowna and West Kelowna areas.
No other sites are impacted at this time.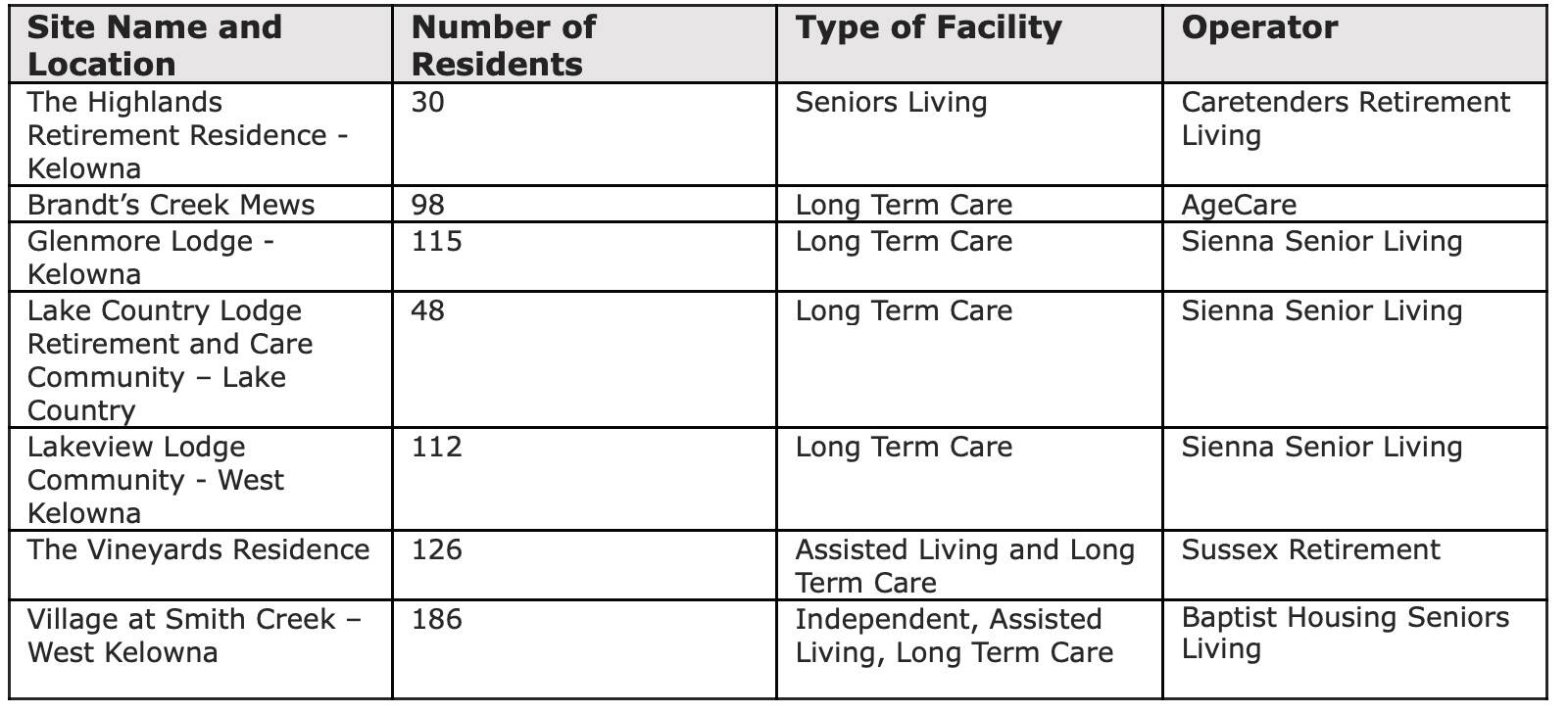 Care facility partners will determine the timeline for the evacuations with the support of IH to help with the specific transportation or beds. These evacuations are in addition to the relocation of 95 individuals from Interior Health's Brookhaven Care Centre on the evening of Aug. 17.
IH has also established a phone line where families can receive updates on the location of their loved ones. That number is 1-833-469-9800. Hours of Operation will be Monday to Friday 7 a.m. to 7 p.m. and Saturday and Sunday from 8 a.m. to 8 p.m.
Anyone requiring emergency care should contact 911 or proceed to Kelowna General Hospital or local Urgent and Primary Care Centres as needed.
READ MORE: More evacuations as McDougall Creek wildfire in West Kelowna now 10,500 hectares
READ MORE: More evacuations issued in Glenmore due to Kelowna wildfires