Ukrainian immigrants escaping the war in their country, and coming to Kelowna, have one less worry thanks to the United Way BC.
With help from TD Bank, United for Ukraine representatives delivered dozens of hygiene kits to local organizations that will provide them to displaced Ukrainians.
"When people find their new home…they get a welcome bag which contains basically everything they need to get started, shampoo, toothpaste, toothbrush (etc.)," said Jacqueline Burgess, goods and services coordinator.
The kits were delivered to Kelowna Stands With Ukraine and We Help Ukraine.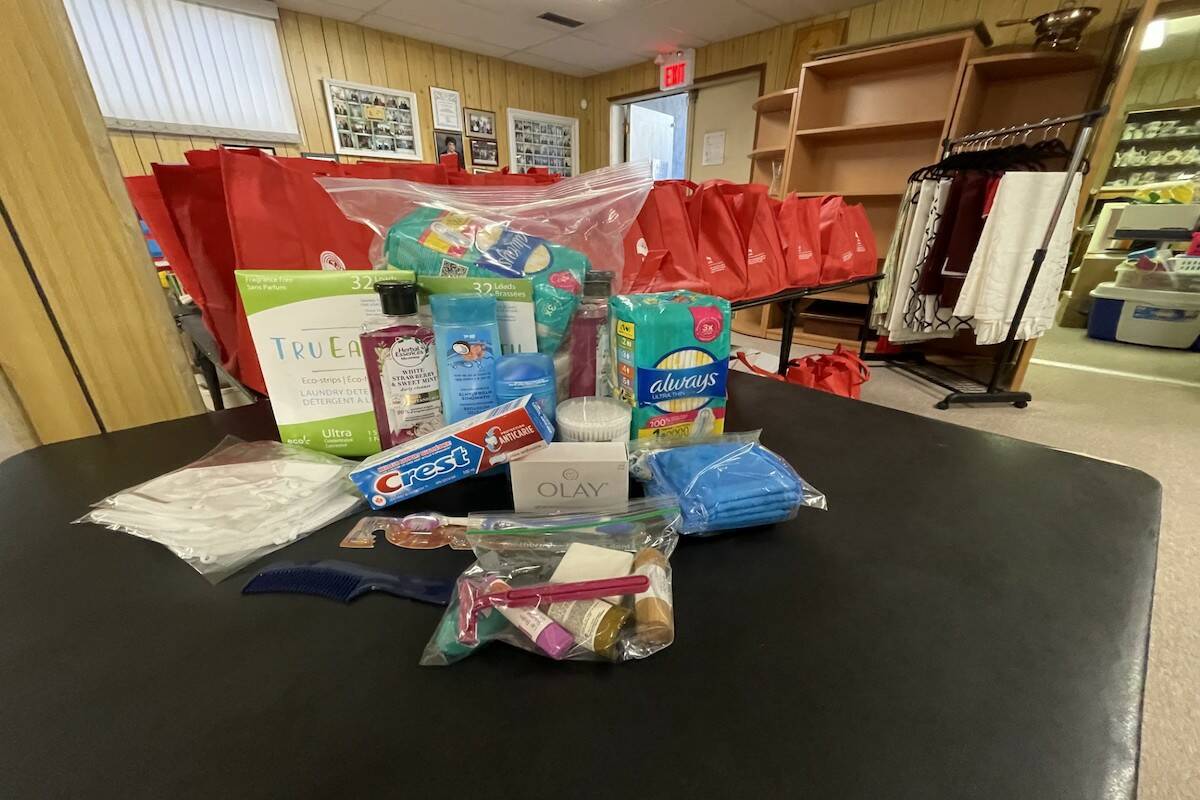 "It's really helpful," adds Iryna Storozhuk from Kelowna Stands With Ukraine. "People arrive with just suitcases, and everything else they can get here because people in Kelowna and the Okanagan are very generous."
Volunteer Coordinator with United for Ukraine Ainsley Tymchyna says the hygiene kits are also being delivered across the province.
"So it's just that one less expense for them to help get them started."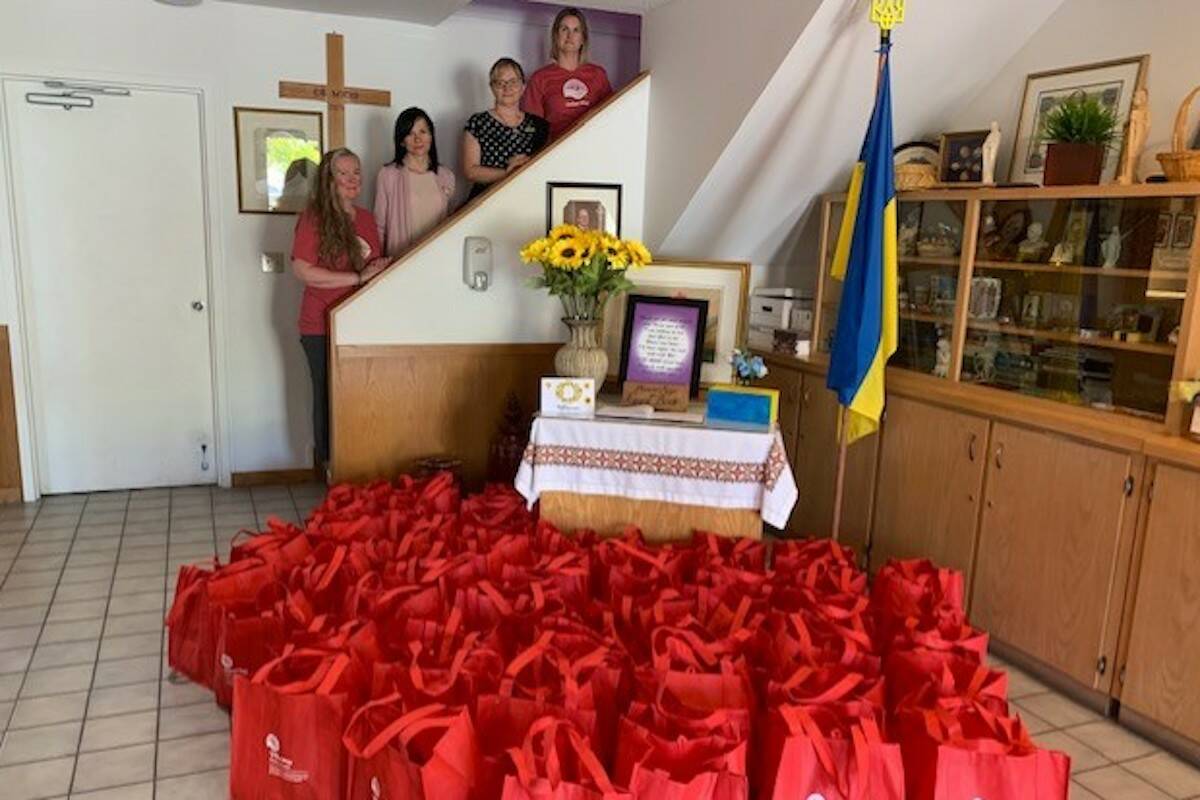 Bonnie Penner with the Bravery Foundation, which has partnered with the United Way, helped make the connection for the donation.
"Whenever they have an initiative in the Okanagan they contact me and we work together to make sure that all the organizations helping displaced Ukrainians in the Okanagan get what they need."
More information and donation opportunities can be found on the Kelowna Stands With Ukraine and Kelowna & Okanagan Ukrainian Refugees (CUAET) Facebook pages, and the Bravery Foundation website.
---
@GaryBarnes109
gary.barnes@kelownacapnews.com
Like us on Facebook and follow us on Twitter and subscribe to our daily and subscribe to our daily newsletter.