A new demographic survey is an opportunity to make systemic racism visible within provincial services, says a member of B.C.'s Anti-Racism Data Committee.
The province launched the survey Wednesday (June 14).
"Most of the government programs and services we rely on today were not designed with people who look like us in mind, and as a result, too often we experience exclusion or harm in those programs," explained committee member Ellen Kim speaking at the Chinatown Storytelling Centre in Vancouver.
The information collected through the survey is aimed at helping the province "deliver stronger, more accessible, and more inclusive programs and services for everyone." It was created through engagement with Indigenous, Black and other racialized communities and includes questions related to race, ethnicity, ancestry and other areas of identity.
The release of the survey follows the Anti-Racism Data Committee releasing its 12 key priorities in May. The committee was announced last year, with 11 members being announced in September 2022.
June Francis is chair of the committee. She acknowledged that in B.C. and Canada's history data has "been used against us" to cause harm and exclusion. She pointed to the Chinese Head Tax, which ran from 1885 to 1923.
"I hear the frustration of communities. We understand. It's been hundreds of years. There's no question that communities are frustrated."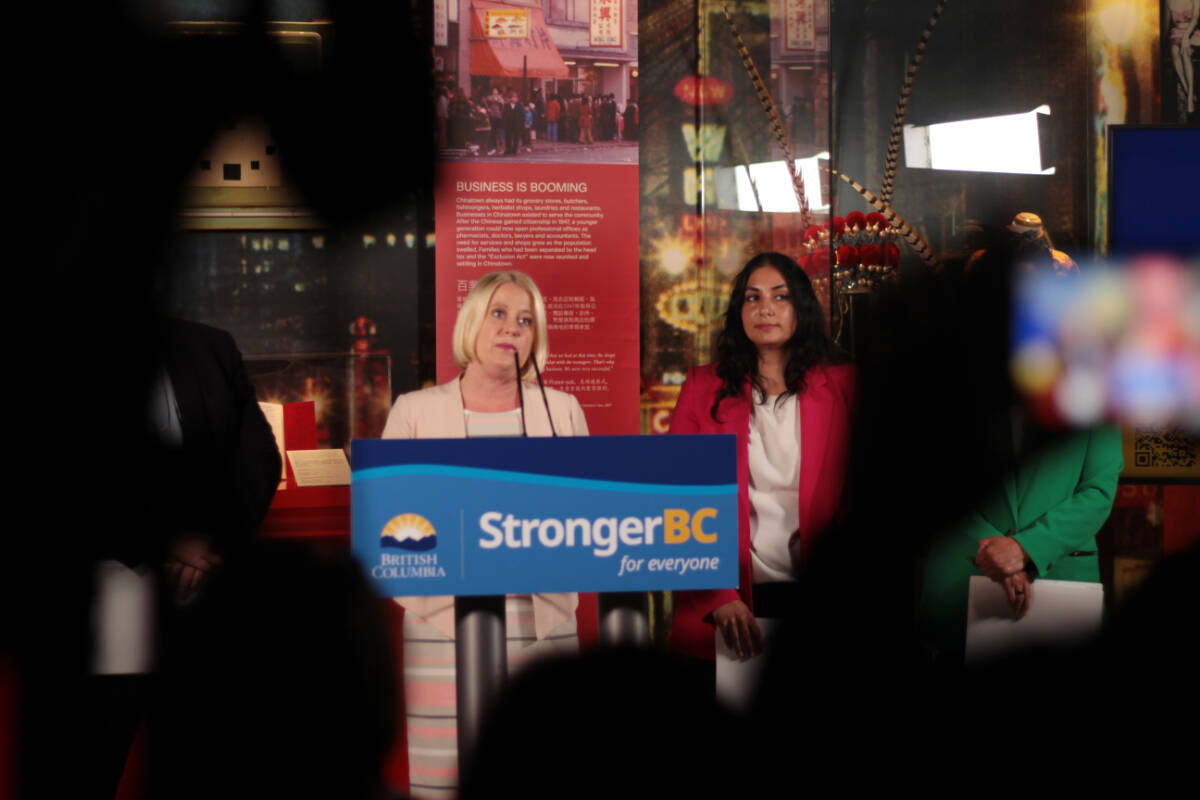 Citizens' Services Minister Lisa Beare said she has heard from Indigenous Peoples and racialized groups that they are being left behind because government services weren't designed with them in mind.
"The system we've created is a colonial government and that's what we're here to dismantle."
She said the survey is for every single British Columbian.
"You wouldn't think, necessarily, that you need to take the survey if you're someone who looks like me, a middle-aged white woman, but we need to know what my access level is to services and if it's different than someone else. If I'm receiving different services than other people, we need to fix that."
Francis has previously said she's looking for legislation that has "teeth." This survey is foundational to that.
"This is the beginning, like opening up your mouth but not quite biting on it yet," she said. "If we don't understand where the gaps are, if we cannot demonstrate where the gaps are, if we can't measure where the gaps are so we can monitor the progress, it will make it very difficult to actually have service changes and policy changes that have teeth."
The survey is available online and in 15 languages, or people can take the survey by call toll-free to 1-833-376-2452. It is conducted by BC Stats, and personal identifiers will be removed when survey responses are combined with information about government programs and services.
It's open until Sept. 29, 2023.
---
@laurenpcollins1
lauren.collins@blackpress.ca
Like us on Facebook and follow us on Twitter.