Penticton's outdoor skating rink will temporarily close if people continue to play hockey on the ice when they're not supposed to, the group responsible for overseeing the facility warns.
Activate Penticton — a non-profit organization that helped raise more than $800,000 to build the rink — says people have been bringing sticks and pucks to the facility during designated public skating hours, causing safety concerns and ruining the experience for those looking for a leisurely glide.
"It's neat to see how popular the rink is but that has come with issues that we never thought we'd run into," said Drew Barnes, the president of Activate Penticton. "If (hockey users) are going to be as rude as they've been when we tell them the rules, that's when the shutdown is going to come."
A posted sign at the rink reads, "Absolutely No Hockey — no sticks, no pucks, until further notice."
But that's not exactly the case, according to Barnes.
He says four hours will be designated each week for people who wish to play hockey at the Martin Street rink. The sign is now outdated, Barnes says, and new rules will be posted shortly.
"The signs keep getting stolen, they keep getting vandalized, and now we're paying a small fortune on signs that no one's going to read," Barnes added.
Barnes, along with several other volunteers, will be responsible for enforcing the "no hockey rules" during public skating hours. If people continue to not follow the rink's protocol, Activate Penticton says the facility will close for one week.
"We want hockey users to be happy and public skaters to be happy," he said. "This is about safety…there are a number of incidents that have come close to really escalating, so we're trying to stop that."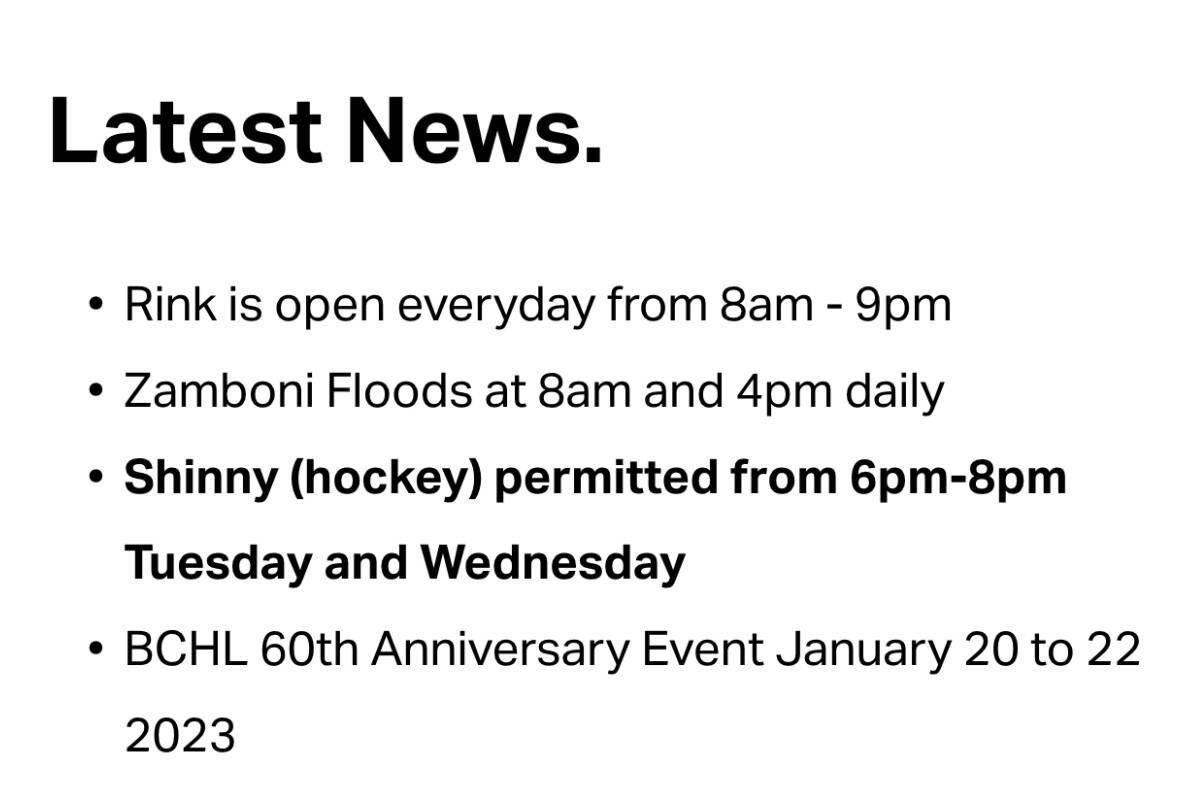 Since opening in February 2022, the rink has hosted roller skating events and sanctioned hockey games. It will also host the B.C. Hockey League's 60th-anniversary all-star game on Jan. 21.
But controversy has arisen online since the "no hockey" sign was posted before Christmas.
Some have taken to social media to say they'll continue to play hockey no matter what, with others stating they're discouraged from bringing their children for a skate because of the sticks and pucks.
Even local politicians have chimed in on the debate.
"Everyone stating in the comments that they are going to continue breaking the rules, please give your head a shake," Penticton councillor Amelia Boultbee wrote on Facebook.
"They are literally in the process of putting up safety materials so that hockey could potentially be played and everyone who's breaking the rules in the meantime is just incredibly rude and has no respect for other people or for the hard-working volunteers who made this happen for our community."
Private donors contributed $800,000 for the ice sheet itself, with the city spending $300,000 to provide washrooms and additional parking spaces. Essential operating tasks, like maintenance and ice building, are all dependent on volunteers.
"People are not going to be keen to undertake other philanthropic outdoor activity projects if they figure out that our community is not going to follow simple safety rules for a period of time," Boutlbee added.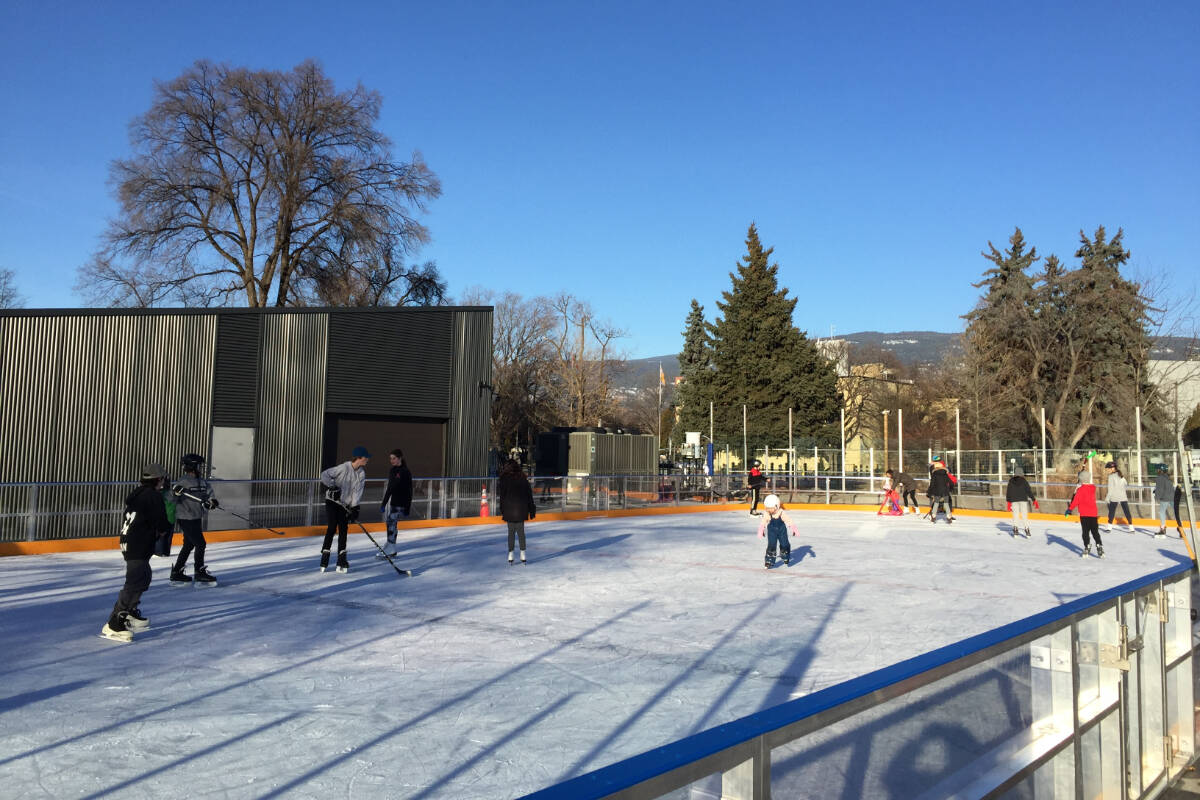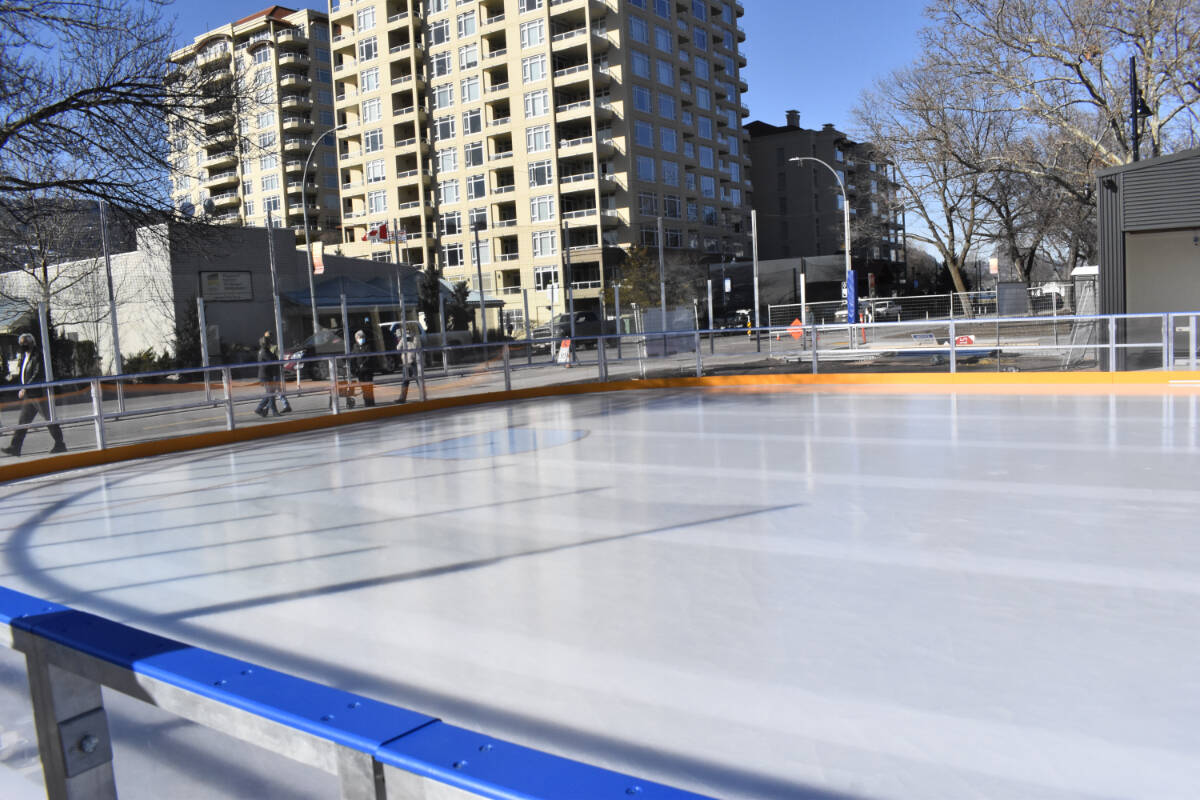 ---