The Okanagan Falls Legion has reached yet another milestone.
It may have come later than expected, but the Legion finally celebrated its 75th anniversary with a barbecue, dance and family-friendly activities on Saturday, July 22.
Festivities were delayed in 2022, amid the COVID-19 pandemic.
"It's a big day…75 years is a long time, so it's something to celebrate," said Rini van Uden, president of the Okanagan Falls Legion. "We have a great support group here, and lots of people who helped make today happen."
The day felt extra special for Ed Findlater, who served 35 years in the Canadian Armed Forces. He's been a member of the Okanagan Falls Legion since 1983.
Findlater's seen his fair share of changes over the years, most notably watching the Legion's membership base dwindle down from 600 to 200.
On Saturday, he reflected on what the Legion means to both him and his family, as well as to the community he loves.
"It's about the people, the community," said Findlater, who also served as the branch's president on six different occasions since 1983 and remembers attending the Legion's 50th birthday party more than 15 years ago.
"I would do anything for this branch."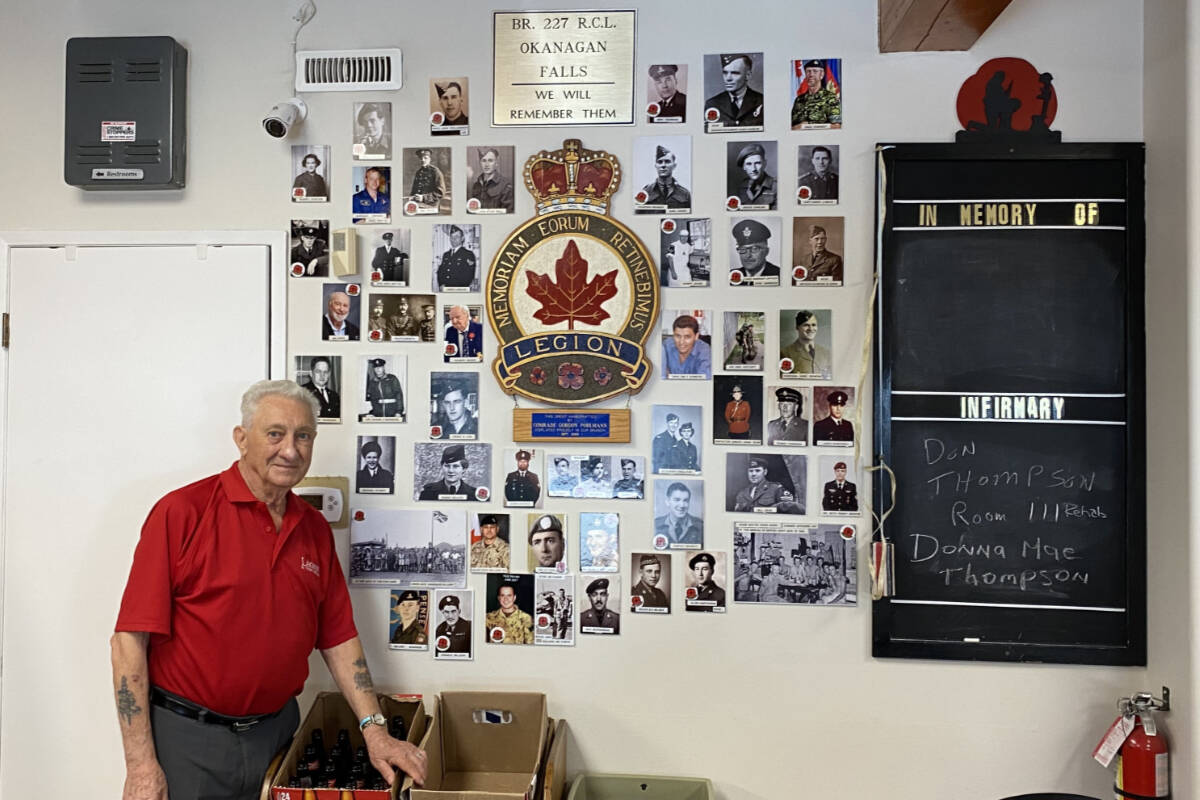 Saturday was marked with a barbecue at around noon.
van Uden said the Legion has also planned a dance at 7 p.m., to wrap up all anniversary festivities.
More than 20 volunteers helped make the 75th-anniversary party a reality.
But it wasn't just those in Okanagan Falls who raised their glass to the Legion's birthday on Saturday.
Members of nearby Legions in Oliver, Osoyoos, Penticton and Keremeos were also invited to the day's festivities and are expected to make visits throughout the day.
"We've made many changes to the building over the years," Findlater said with a laugh. "I just wanted to get involved back then 40 years ago I'm happy I did."
---
@lgllockhart
logan.lockhart@pentictonwesternnews.com